Kula Kiʻekiʻe (G) Air Riflery


---
---
---
FORMS AND RESOURCES
Kula Kiʻekiʻe nā haumāna participate in the Maui Interscholastic League (MIL). There are 42 KSM athletic teams involved in 22 different MIL sports for boys and girls at the Varsity and Junior Varsity competition levels.
Kula Waena nā haumāna participate in the Independent Middle School League (IMSL), Maui Park and Recreation basketball league, Big Boy football league, and USA wrestling leagues.
Kula Haʻahaʻa 3rd-5th grade nā haumāna participate in Maui Park and Recreation Leagues for basketball, volleyball, and track and field. League participation and release forms will be available during the registration window. Please visit each sport page for more information.
In order to participate in KSM athletic programs, haumāna/makua must complete:
Both parents/guardians and student need to electronically sign the Athletic Participation Agreement and Release form and Student-Athlete Handbook acknolwedgement on KS Connect (directions to sign online);
A physician-completed Physical Examination and Health History form (within 13 months of sport start date) that is submitted to the health room; and
Cognitive Baseline Testing and concussion awareness training:
In addition to these forms, every haumāna/makua must complete an online sport-specific sign up that will be communicated via KS Connect and social media platforms. All sign ups will need to be completed from a KS device (KS-issued laptop or iPad). Uniforms and equipment will be provided by KSM athletic personnel and must be returned at the completion of each season. Please see student-athlete handbook for updated policies and procedures for the KSM athletic department.
Haumāna will utilize the 6:30 pm bus with pick up at Paki/Konia. In order to use these services, haumāna must sign up online daily by 1 pm to confirm transportation. Any haumāna who has not signed up on time but still needs transportation, will need to sign up for the standby list, which does not guarantee a seat. (2018 bus memo)
We welcome all interested Warriors to participate in one of our many athletic teams! I MUA!
ATHLETIC APPAREL: BSN SPORTS
---
KS Maui Athletics
Nickname: Warriors
School colors: Navy blue and white
Varsity sports began: 2004
School opened: 1996
Welcome message from the
Athletic Director »
Contact information
Nā Ha'uki (Athletic) Department
270 'A'apueo Parkway
Pukalani, HI 96768
Office: (808) 572-3110
Fax: (808) 573-7022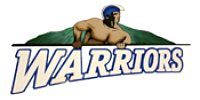 ---
---
Links
Learn more about KSM athletics:
---