Learn how you can eat local
Join us and eat local
E 'ai kākou! We invite you to join us in supporting local farmers, fishers, food makers, restaurants, and others tied to Hawai'i's food system. There are many ways you can "eat local," but what does that really mean? Find out how by browsing the resources below to find a list of food hubs, CSAs and recipes to try with your 'ohana.
Locally sourced food: Food grown, raised and harvested entirely in Hawai'i or produced within the state.
Food hub: A food hub is a centrally located facility that aggregates, stores, processes, distributes, or markets locally produced food.
CSA: Community-supported agriculture (CSA) is a system in which a farm is supported by local consumers who purchase a subscription of the harvest of the farm's output which they receive periodically throughout the growing season.
How to get started
Buy Local It Matters – Seasonality Chart
Discover when locally-grown fruits and veggies are in season
---
Find a food hub or CSA near you
Learn more about food hubs, CSAs, and farmers markets near you, where you can find locally made products. New food hubs and ag supportive organizations are starting all the time. You can find a more comprehensive list with Edible Hawaiian Islands Hawai'i Farm Guide and with the Hawaii Farmers Market Association.
Hawai'i Island
Maui
Maui Hub
Provider of local, fresh and affordable produce to residents, food banks and community kitchens.
info@mauihub.org
(808) 276-1366
O'ahu
Kaua'i
Moloka'i
---
Hawai'i-made local inspired gifts
House of Mana Up
At House of Mana Up, we highlight a strong community of local Hawai'i product brands. Shop food, fashion, home, beauty, and art Hawai'i products that not only highlight the incredible ingredients grown and cultures found in the Hawaiian islands, but also foster our local community with high-quality jobs, agricultural sustainability, and a regenerative culture of entrepreneurship.
aloha@houseofmanaup.com
(808) 425-4028
---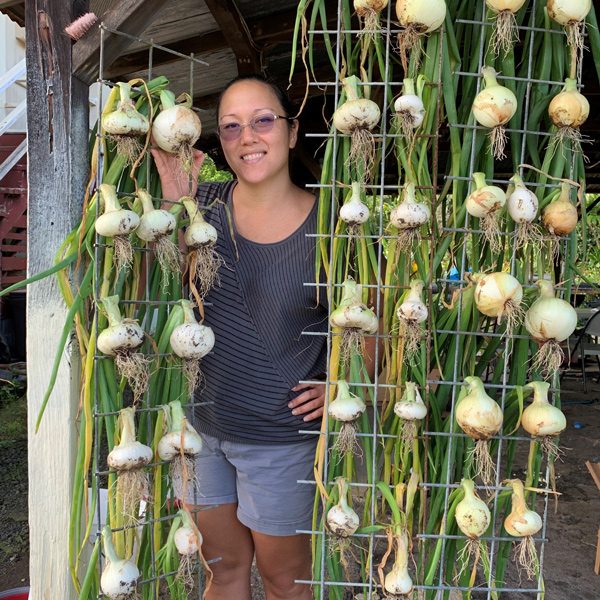 ---