At a glance
As an organization with an educational mission, KS has been a key contributor to Hawai'i's next generation of leaders. From internships to scholarships, KS provides support that extends far beyond the students that are accepted into K-12 on-campus programs. KSʻ total education spend was $438 million and reached over 42,000 learners, which includes $102 million for community and ʻāina education.
Through partnerships with public, private, and research institutions, KS is proud to provide hands-on learning experiences through internships and other career development programs. During summer and fall of 2021, 135 students completed an internship.
AA+GWE | UNSDG 4, 10 | GRI 203, 413 | AAEF 4.0
KS is committed to providing exceptional educational opportunities by operating world-class Hawaiian schools and engaging with communities to transform educational systems.
AA+GWE | UNSDG 4 | GRI 201, 203 | AAEF 4.0, 6.0
Between 2017 and 2021, ninety-seven percent (97%) of KS' adjusted 9th grade cohort of students graduated from Kapālama, Maui, and Hawai'i campuses.
AA+GWE | UNSDG 4 | GRI 203 | AAEF 4.0, 6.0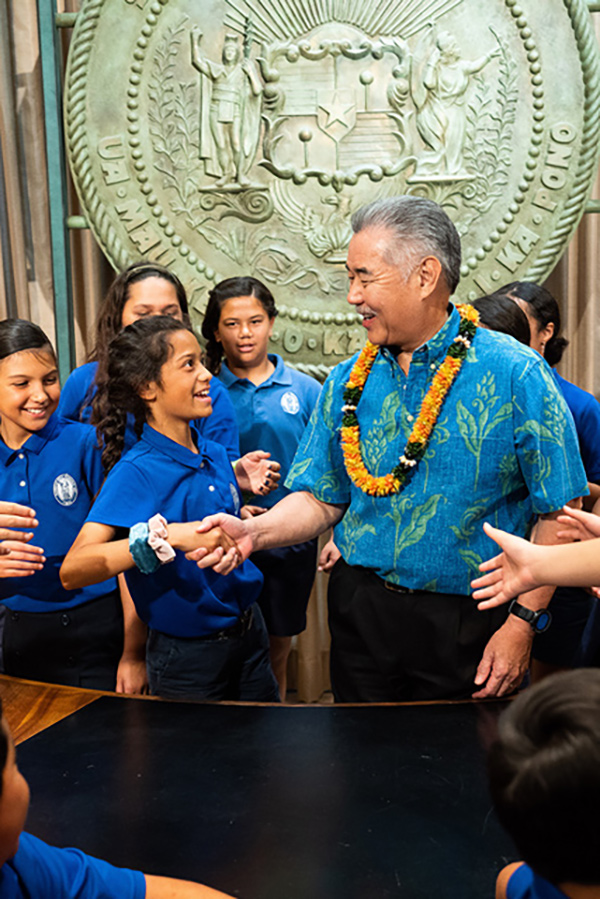 Supporting Hawaiian leaders
KS, in partnership with the Council for Native Hawaiian Advancement, seeks to elevate and support the development of our emerging 'ōiwi leaders through KS' E Ola! learner outcomes. This unique recognition is given to Native Hawaiians who exemplify leadership qualities and are engaged in their community.
The recipients of this recognition are given a monetary award to help elevate their work. Read more here.
A+GWE | UNSDG 4, 10 | GRI 413 | AAEF 4.0, 6.0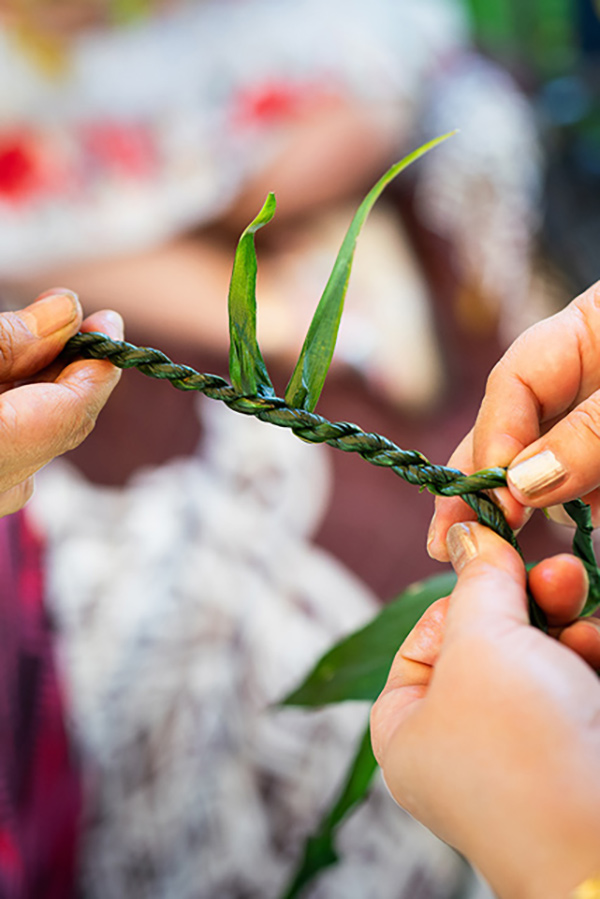 Kāpili 'Oihana Internship Program
Established in 2009, the KS Kāpili 'Oihana Internship Program is designed to cultivate and maintain relationships with employers statewide who are committed to providing college students with enriched opportunities.
The program helps interns build their professional network, develop transferable skills, create solutions to real-world challenges, and engage in cultural experiences. Read more here.
A+GWE | UNSDG 4, 8 | GRI 203, 413 | AAEF 6.0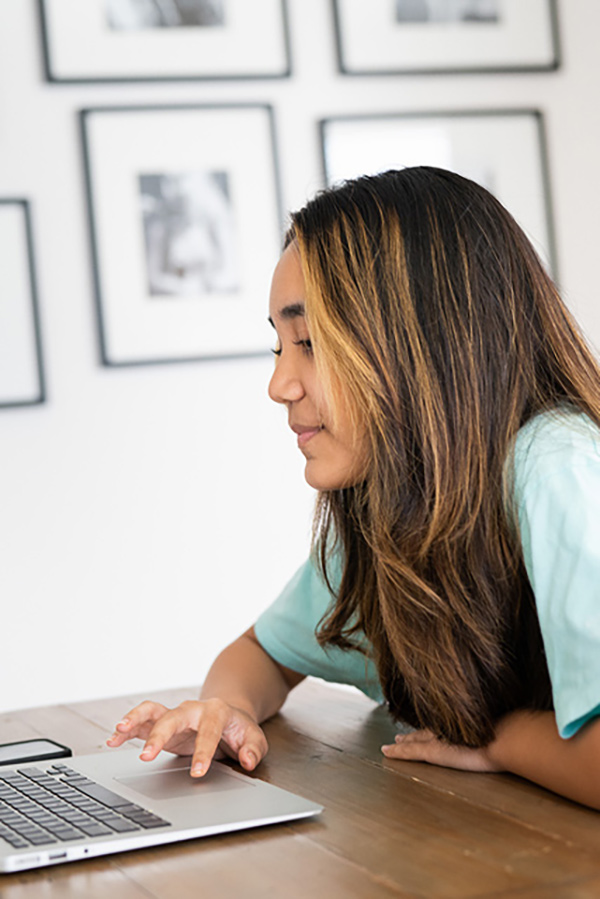 Virutal huaka'i
Accelerated by the COVID-19 pandemic, virtual huaka'i (field trips) have been essential to learning remotely. Students, teachers, and community members have developed resources for the world to experience Hawai'i without the on-site physical impacts that can degrade these special places.
With KS, Arizona State University created a series of innovative virtual huaka'i grounded in Hawaiian culture-based education, seamlessly integrating STEM and 'āina-based learning. Visit the virtual huaka'i site here.
A+GWE, SSC | UNSDG 4, 10 | GRI 203, 404, 413 | AAEF 4.0, 5.0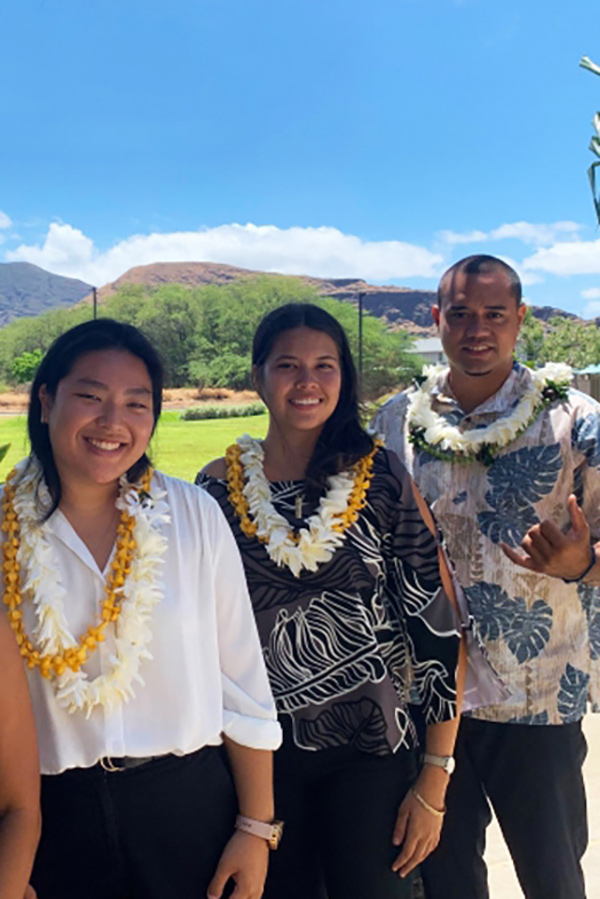 Renewable energy internships
Four college students recently completed a program that gives Native Hawaiians access to real-world job experience as part of a partnership between KS and Clearway, a clean energy company that develops community solar and wind projects.
The cohort learned about a variety of job functions by working at Clearway offices as well as construction and operational sites. Read more about the enery internships here.
A+GWE | UNSDG 4, 8 | GRI 203, 413 | AAEF 1.0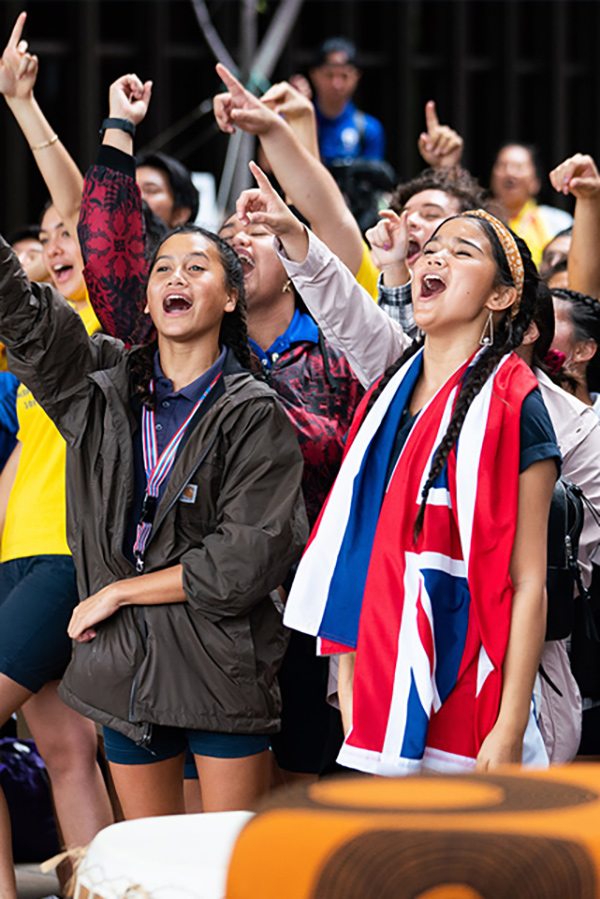 Native Hawaiian education network
KS is a founding member of Kanaeokana – a network of over 50 Hawaiian language, culture, and 'āina-based schools and organizations (preschool through university level) collaborating to develop and grow a Hawaiian education system.
That system will nurture the next generation of leaders strengthened by a strong Hawaiian language and cultural foundation. Read more about Kanaeokana here.
A+GWE | UNSDG 4, 8, 10 | GRI 203, 413 | AAEF 5.0, 6.0